Commit to a better you
A year from now you may wish you had started today. - Karen Lamb.
About
Providing Experienced and Compassionate Care
Are you feeling stuck? Overwhelmed? Directionless? Disconnected from others? All of us experience times in our life when we struggle or wish our circumstances were different. We may experience career challenges, relationship problems, or unexpected changes. Sometimes it's difficult to even identify what is wrong, we just know we've lost our passion for life and we feel unfulfilled. My role as a therapist is to help you identify what creates a rich and meaningful life for you, and help you manage the painful memories, thoughts, and emotions that may be holding you back. About Me Prior to starting my own practice, I spent 14 years working at Tampa General Hospital in both inpatient and outpatient settings. My exposure to clients from all walks of life has shown me the importance of tailoring interventions to meet client's individual needs. I received my education and clinical training at Samford University (BA), The University of Alabama at Birmingham (MA and PhD), and the University of Florida (clinical internship). I believe in using evidence-based approaches, including Acceptance and Commitment Therapy and Eye Movement Desensitization and Reprocessing Therapy (EMDR) to help target any maladaptive behaviors, thoughts, emotions, and traumas that are impacting your life. I believe in taking a collaborative approach to help you reach your goals. I allow individuals space to candidly discuss concerns while maintaining the highest level of confidentiality and anonymity. My approach is direct, clear, and practical with no judgments or shame. Health Psychology Over the years I have specialized in treating individuals with generalized anxiety, depression, chronic medical conditions, and trauma. I also spent several years working in a bariatric clinic, and I continue to enjoy helping individuals prepare for bariatric surgery or adjust to life post bariatric surgery. Pregnancy and Postpartum In my time at the hospital I have worked with new and expectant mothers in the hospital and in an outpatient based setting, and have advanced training in pregnancy, postpartum anxiety, postpartum depression, and postpartum trauma and loss. Executive Therapy and Career Burnout Over the years I have also worked with many executives, physicians, attorneys and other professionals to manage work-life balance and matters related to mental health. Virtual and In-Person Therapy I am currently offering telehealth sessions to anyone located in the state of Florida, and I also provide in-person sessions in South Tampa. If you are interested in learning more about beginning therapy with me or finding out if we are a good fit, please schedule a free 10 minute consultation. If you are seeking a pre-surgical evaluation, please call 813-461-5955 to schedule. Fees I am in-network with Aetna. For those who self-pay I provide superbills that can be submitted to your insurance for out of network reimbursement.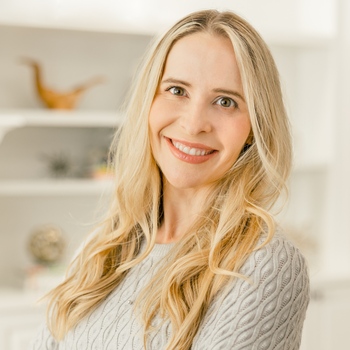 Dr. Jennifer Fulcher
Licensed Clinical Psychologist, EMDR Certified
Services
Specialty Areas
Certified in EMDR
Anxiety
Depression
Adjustment Disorder
Health Psychology
Trauma
Executive Stress Management
Career Transitions
Stress
Pregnancy, Prenatal, Postpartum
Birth Trauma
Infertility
Coping with Chronic Illness
Presurgical Bariatric Evaluations
Support After Bariatric Surgery
Career and Life Transitions
Physician/Healthcare Provider Wellness
Approaches
Acceptance and Commitment (ACT)
Eye Movement Desensitization & Reprocessing Therapy (EMDR)
Mindfulness-Based Cognitive Therapy (MBCT)
Fees
Psychotherapy session: $185
Bariatric Surgery Eval/Report: $250